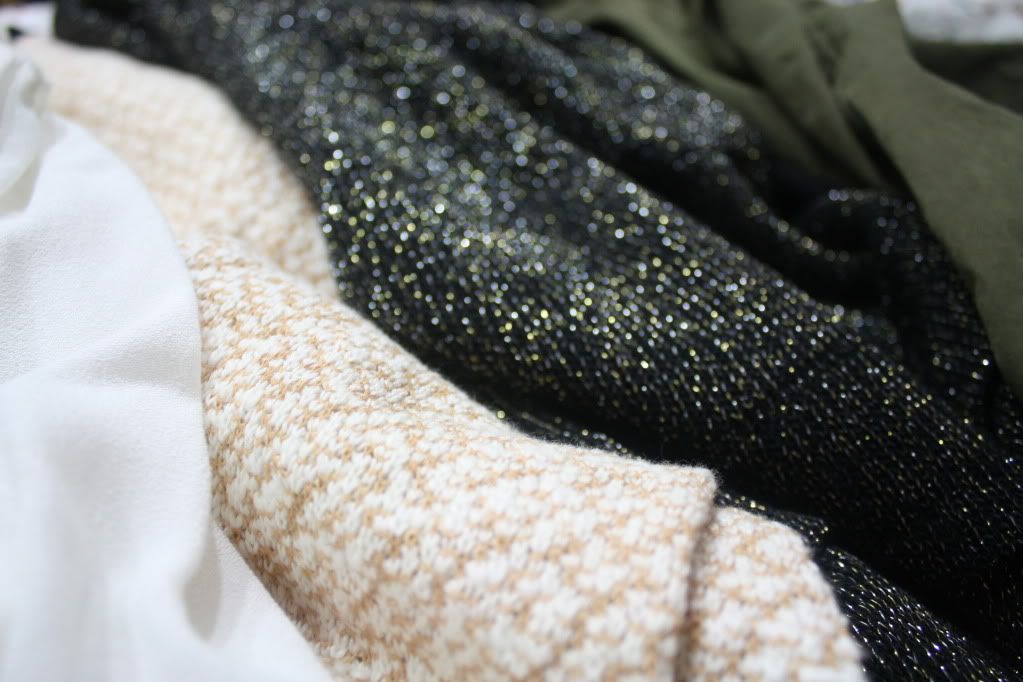 (Zara Silk Top & Cropped Pants, Topshop Sweater, Stradivarius Black/Gold Sparkly T-shirt Sweater, Uniqlo Parka)
Apologies for the lack of posts. The reason/excuse(?) is perfectly legit, as I'm back in Singapore. Oh, home sweet home. Decided to go back for a visit as it was mid semester break; and I thought, heck, I might as well skip one week of school to make full use of my visit. It was definitely one of the best decisions I've made. I've missed everyone terribly! My family, my relative, my friends; (oh, the look on their faces when I popped out of nowhere to surprise them!), and of course, my darling Kobe.
I've definitely shopped to my heart's content, satisfied all my gastronomic cravings; and right now, I'm in the midst of rushing for a report that is due this coming Monday. Bah, hambug. At least I'm halfway through.
Most of my pictures are in my digital camera; which I can't upload, for the very fact that Sony's SD card doesn't fit with my mac. (Mental note to get the card reader); Still, I'm thankful for my Brother's Canon (and his skills!) which I've definitely missed too;p Shall use this weekend, to find a remotely pretty location and shoot till we drop (that's definitely in the works). But for now. A shot of my haul from this trip (?) Ahh, I've definitely missed shopping back home.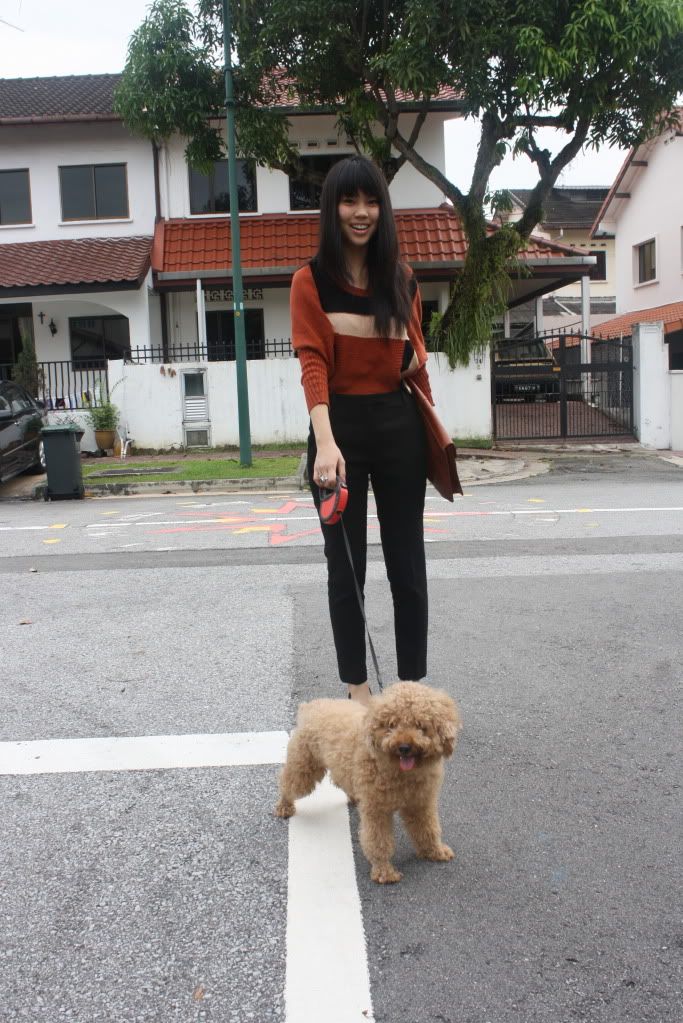 And so, the
mindless
part of this post; one crazy afternoon; just as I was getting ready to go out to meet the girls; I've decided to orchestrate a mini, crazy blogger shoot. Cajoled Jason to bring his camera; went ahead and put on my highest pair of wedges, leashed Kobe, and we make a funny trio, walking down the street in the sweltering heat. It was no mean feat, walking an excitable dog with 4 inch heels on; but it was good fun; one of those memories to keep(:
Wearing: Top (Fudge), Pants (Zara), Clutch (ASOS), Shoes (New Look)