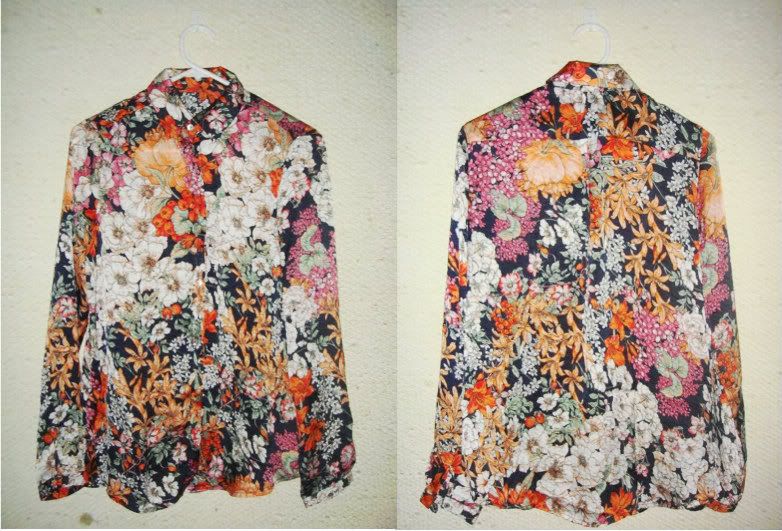 This may seem like Blogger Suicide when you think about it... But oh well, I have to come right out and say that, nope, I'm not exactly the trendiest person you can find around. I have a uniform of pants and maxi skirts that I stick to, which I mix it up with what I feel comfy in.
At the moment, it's sweaters, and 3/4 sleeved, dip hemmed blouses
. So, it may seem a bit much, when I actually, genuinely, fell in love with the floral-on-floral look! (Jeez, come to think about it, I
actually
considered buying the entire floral pant suit from ASOS... Hmm.) So, being the ever rational/non-impulsive buying consumer; when I saw this
floral shirt
on eBay, I
knew
, that it's for me. I was a little worried that the
chiffon
would be of crap quality, but thank goodness, it isn't! The buttons may look a little funny... But I shan't be too bothered by it. I reckon it's about enough to tide me over my floral frenzy.
Go on,
take a look
, you know you want to(; x